Accessing Canva
As an educator, you can access Canva, an online graphic design tool, to create and download designs for lessons, activities, and various templates while enjoying all of Canva's premium features for free. Faculty and students can access Canva using their umsystem.edu email account when logging in.
Canva Design Templates
Canva has a variety of available pre-made templates such as slideshow presentations, docs and flyers, course headers, infographics, collaborative whiteboards, Zoom backgrounds, and many more. With the ready-made styles already incorporated into the document, you can quickly and easily create materials for your course.
Examples
Here at Missouri Online, we have created several Brand Templates with images that can be easily edited to fit the focus of your course using campus-specific colors and fonts. Faculty can search for and change the picture on a template by going to the Elements button in the navigation and searching and dragging a photo into the blank frame, or onto the existing photograph in the template. When the design is finished, you can go to Share, Download and Select pages to choose which banner you'd like to download.
Below are a couple of ready-to-go course banner templates to suit your needs at any of the UM System campuses.
Course Banner
Canva Template
A wide banner in the 4 different campus colorway with a featuring image.
Course Banner
Canva Template
A thin banner in the 4 different campus colorways.
Utilizing the Brand Hub
Campus Specific
Since each campus has specific branding and identity standards that give its media a unified and impactful style, make sure to follow all logo and color guidelines. This is crucial to ensure you are "on-brand" and not misrepresenting your campus. We have curated Canva's Brand Hub Kits to include official logos, colors, and fonts in one location for use when designing your materials.
Image
While creating a design using the options in the left navigation or from the main design toolbar, you can select the colors and fonts related to the desired campus. You can also use the Canva Assistant button; alternatively, you can press the / key on your keyboard, or press CMD + E (Mac) or CTRL + E (Windows) to type in keywords to search for elements such as templates, graphics, or logos from the brand hub.
Image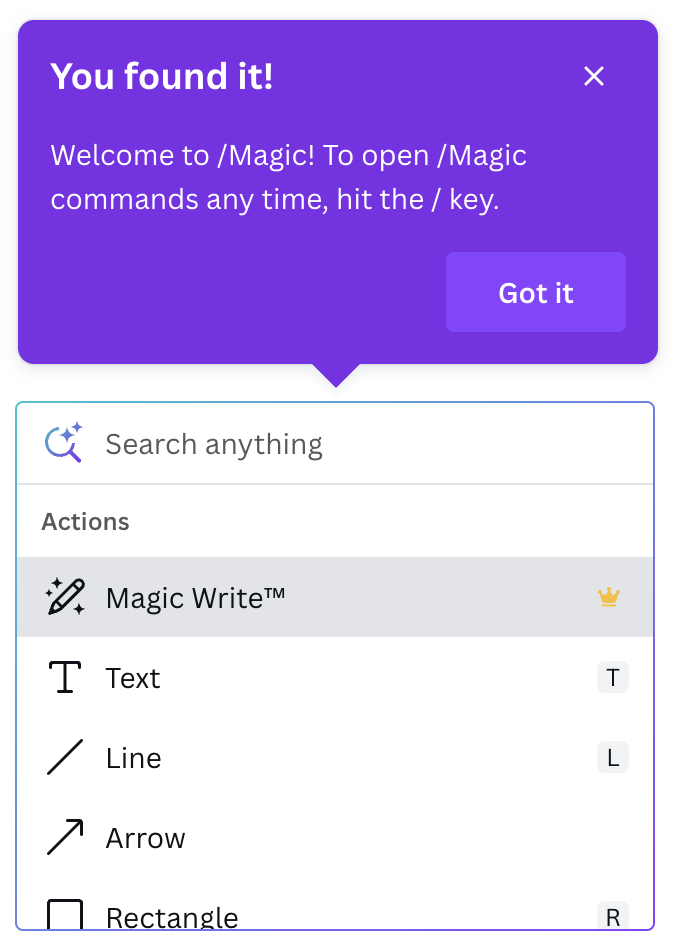 Campus-Specific Branding
Below you will find links to each campus's branding guidelines which include logos, colors, and photography:
Additional Resources