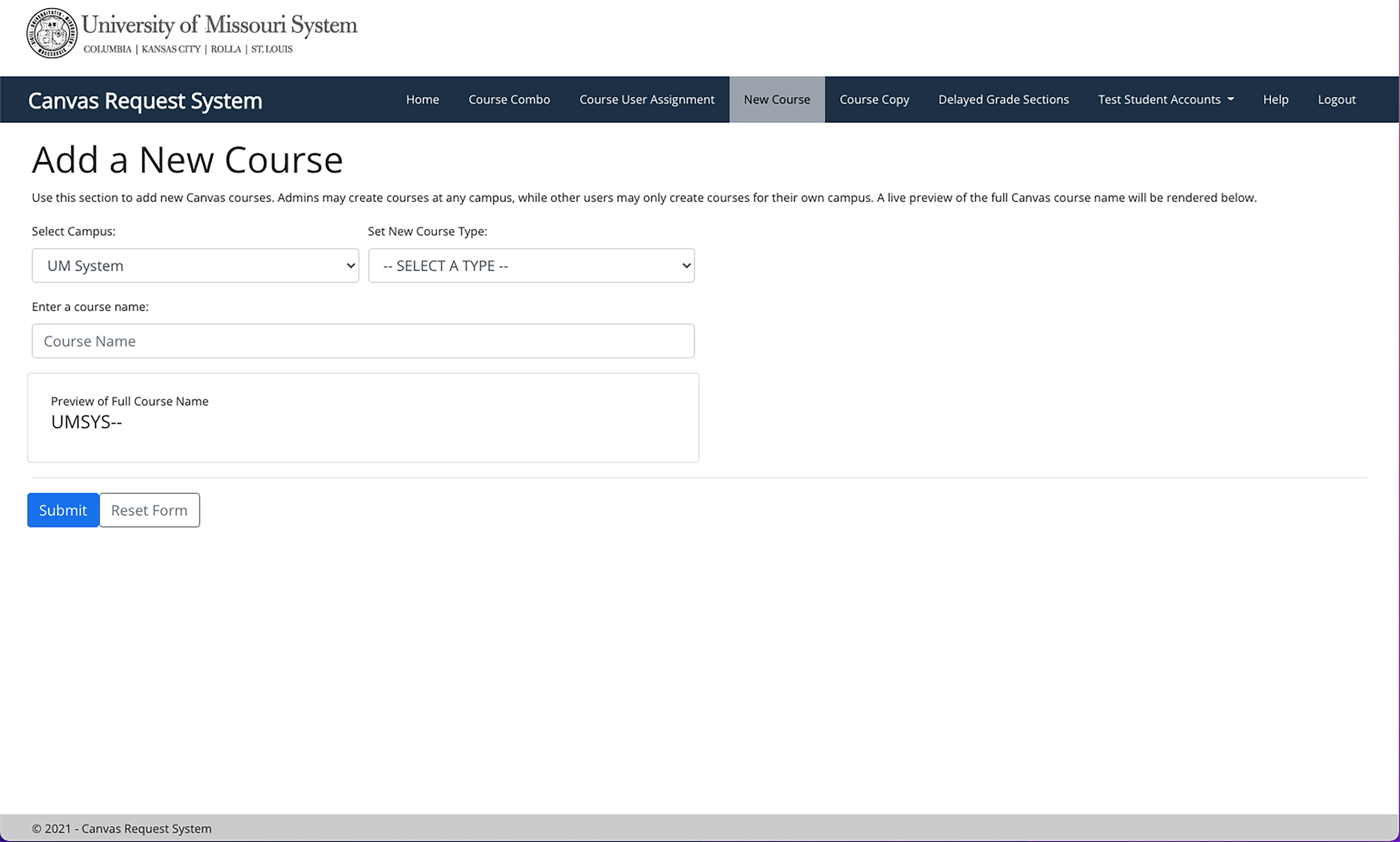 Before we dive into it, we should talk a little bit about Canvas vernacular. You've probably heard the term Canvas course before. Let's break that down. Canvas is the platform, and 'course' is like a webpage hosted on the platform. Within all Canvas courses, there are courses that are for-credit and courses that serve more as an informational role. It can be confusing when we say Canvas course> to talk about things like an organization page (which isn't an actual course at all). 
So, what's the major difference? Well, it's in how a Canvas course gets created. College level courses, which are for-credit, will be generated automatically by the campus' Registrar's office. If a Canvas course is not for-credit, Missouri Online can generate them and edit their user permissions. There may be times, however, when a for-credit course will need to have some adjustments made. For anything relating to students, enrollments, permissions etc., you'll need to contact your Registrar's office. For anything relating to course management, we can help with that. 
Image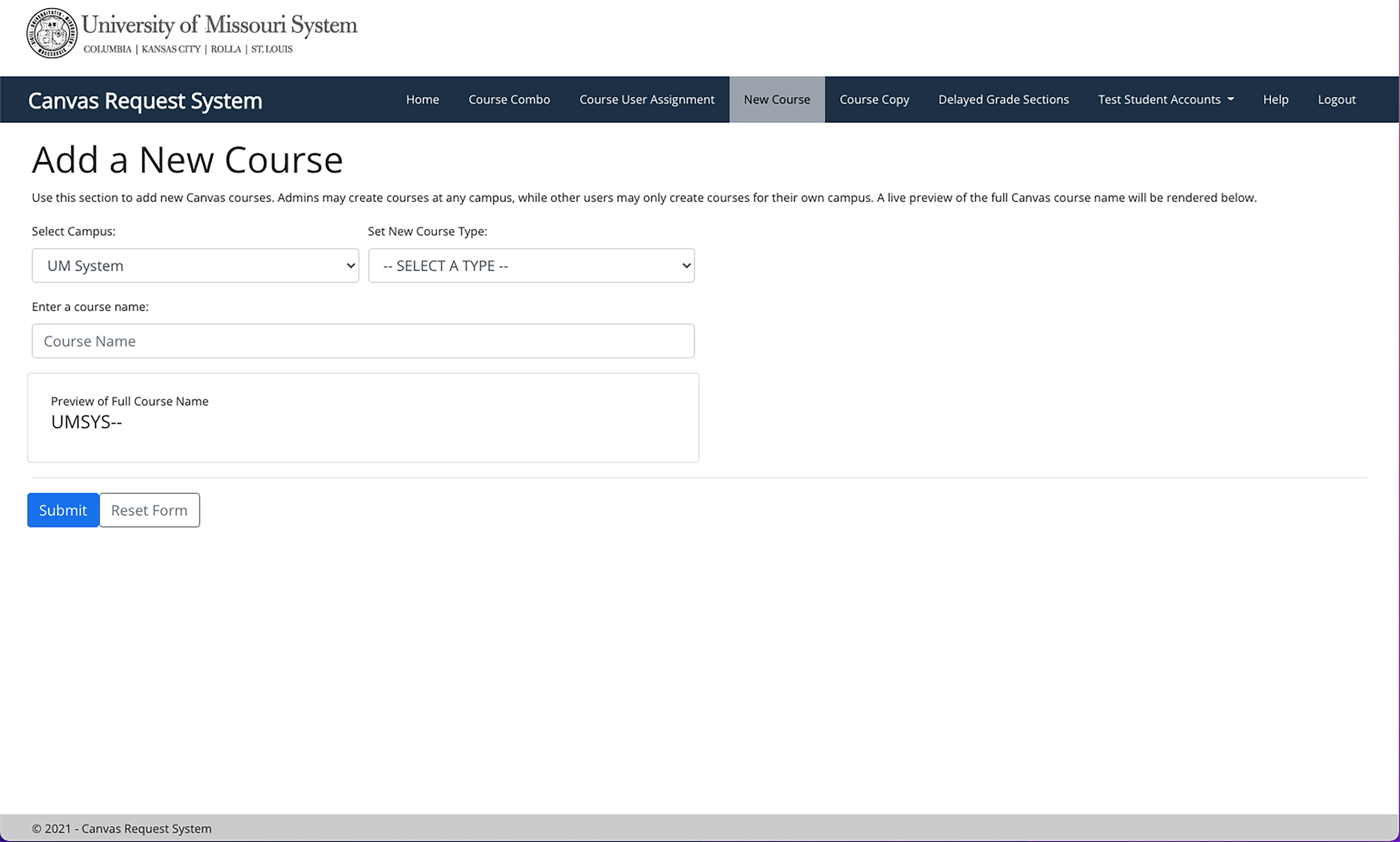 The Missouri Online Canvas Request System is where you can request the following:
A not for-credit Canvas course (these include development, sandbox, or organization courses)
Retrieving course content from another instructor into a different Canvas course. 
Editing a Canvas course name.
Combining courses or sections that are cross-listed. 
User assignment changes; Observers and Course Coordinators for registrar courses, or users for non-registrar courses (eg. development, sandbox, or org Canvas courses). 
To get started, head over to the Canvas Request System and it probably wouldn't hurt to bookmark it too.
If you need further assistance with admissions, enrollments, or management of your for-credit Canvas course, reach out to your university Registrar's office: 
- Persephone Lundolos, Media Designer at Missouri Online